The Brian Fricker Oncology Centre, located within the Burnside Hospital, is a specialist onsite consulting and day chemotherapy facility.
A fundraising event by the Burnside Hospital Foundation, with strong support from the Fricker family, enabled a designated Oncology Centre to be built in the Burnside Hospital in 2005. It was named in memory of the late Brian Fricker AM, a co-founder of the Burnside Hospital Foundation, who had chemotherapy treatment at the hospital.
The refurbishment of the Brian Fricker Oncology Centre at Burnside Hospital has been completed in July 2017 and provides a comforting and spacious environment for oncology patients.
Treating many types of adult malignancies, the Centre's oncologists and specialised nursing staff aim to provide quality, individualised care for patients from diagnosis to ongoing treatment and support. Staff provide a discreet, friendly, and relaxed environment where patients may have one support person with them during their treatment stay.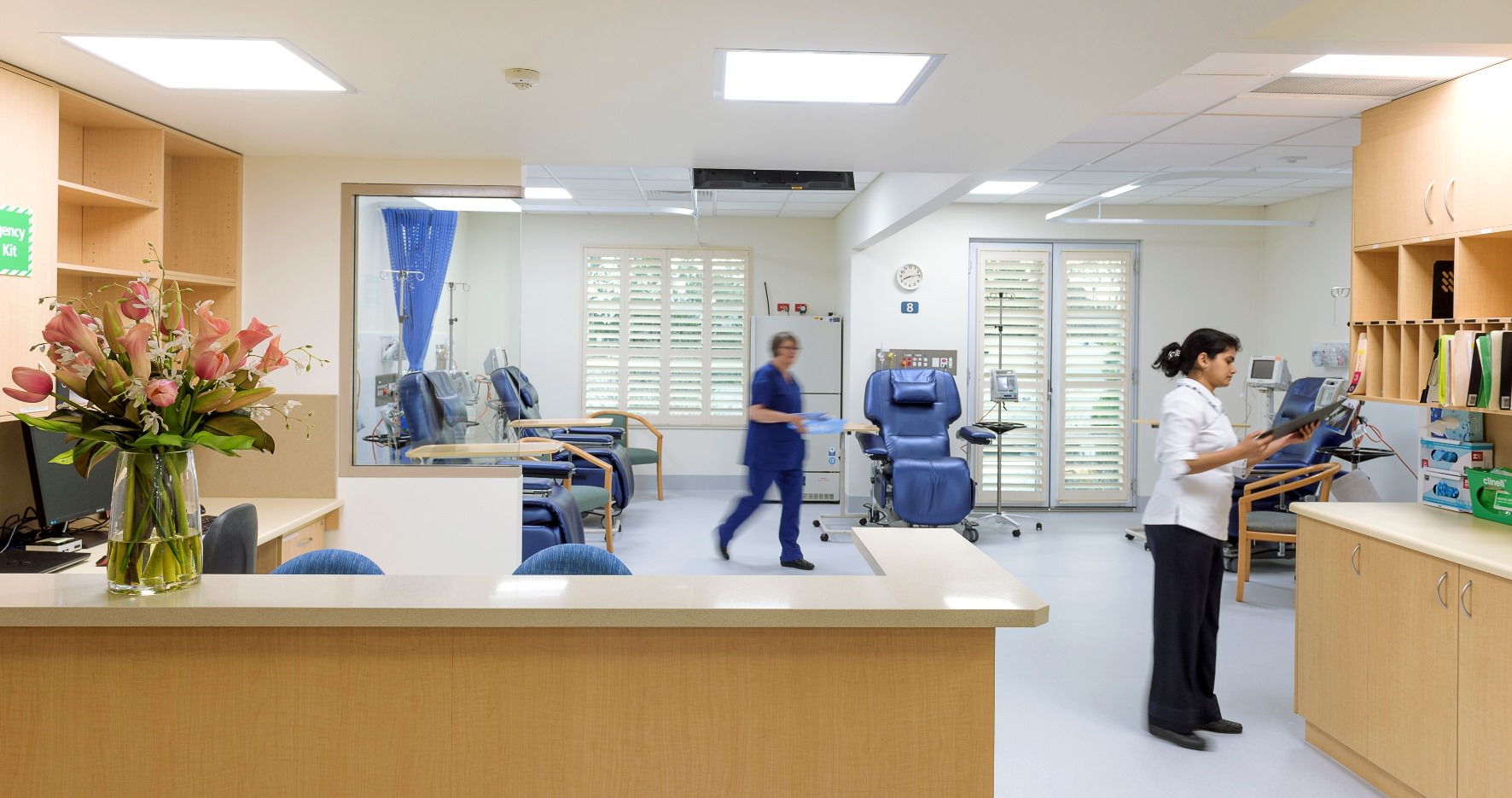 The Unit, which is located at the eastern end of the von Rieben North ward, has been opened up into one large room flooded beautifully with natural light. With contributions from the Burnside Hospital Foundation, we've replaced the previous chairs with nine new adjustable and comfortable armchairs in electric blue.
The redevelopment of the Brian Fricker Oncology Centre at Burnside Hospital enables our nursing and medical teams to deliver a more comfortable experience to patients at a time when they feel vulnerable and potentially very unwell. The open space, natural light and comfortable treatment chairs provide a calming environment and our nurses have commented on how the patient flow and professional facilities have been markedly improved.

Jane Marsh, Clinical Manager Brian Fricker Onoclogy Unit
Other features of the new area include:
Two new designated consulting offices for oncology specialists
A new space for doctor's administrators and the ward clerk
LED lights that enhance treatment visibility and reduce eco footprint
Increased capacity for high risk patients
Improved access to patients for nursing staff
The centre is open from 8am - 4pm, Monday to Friday.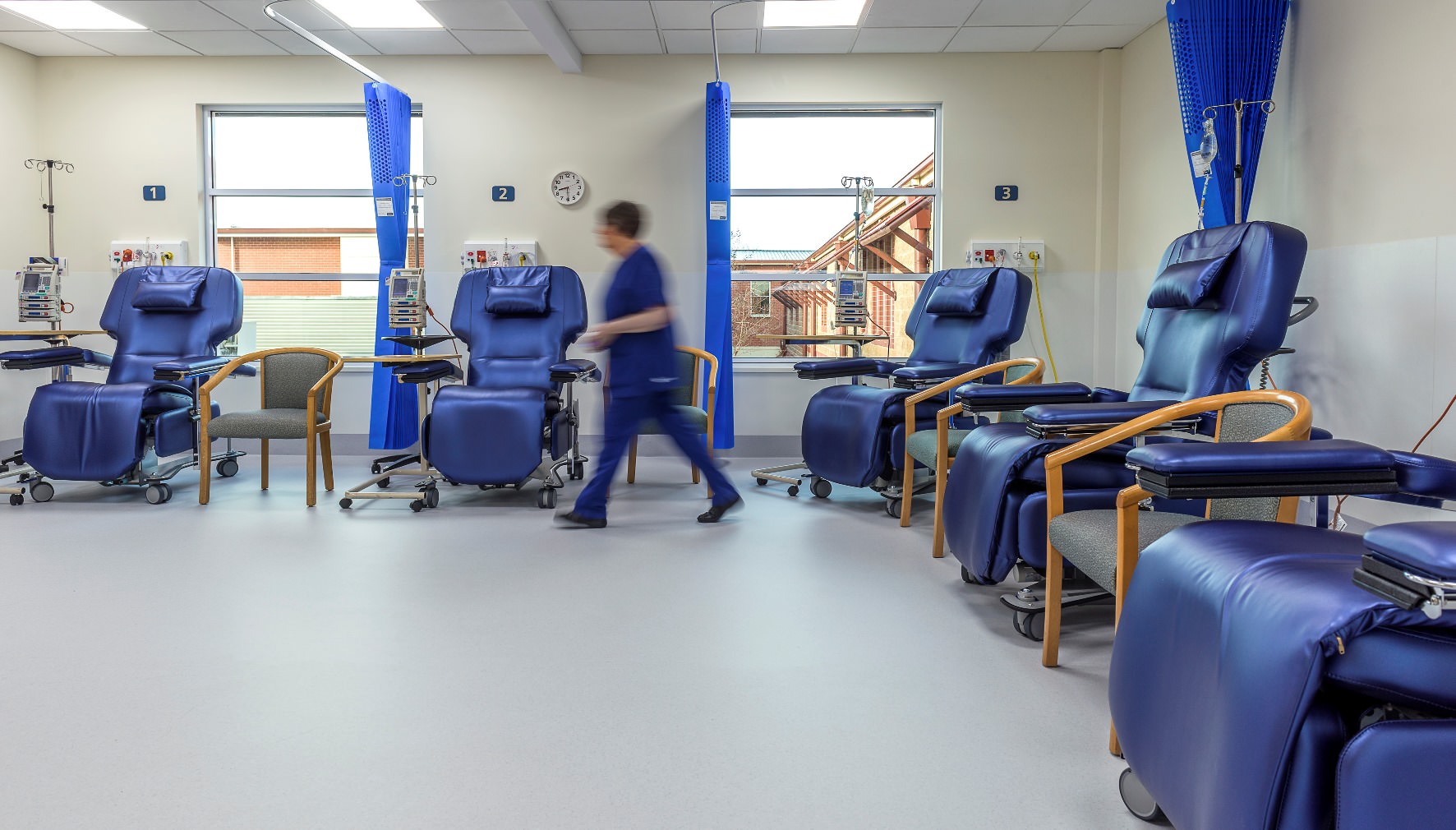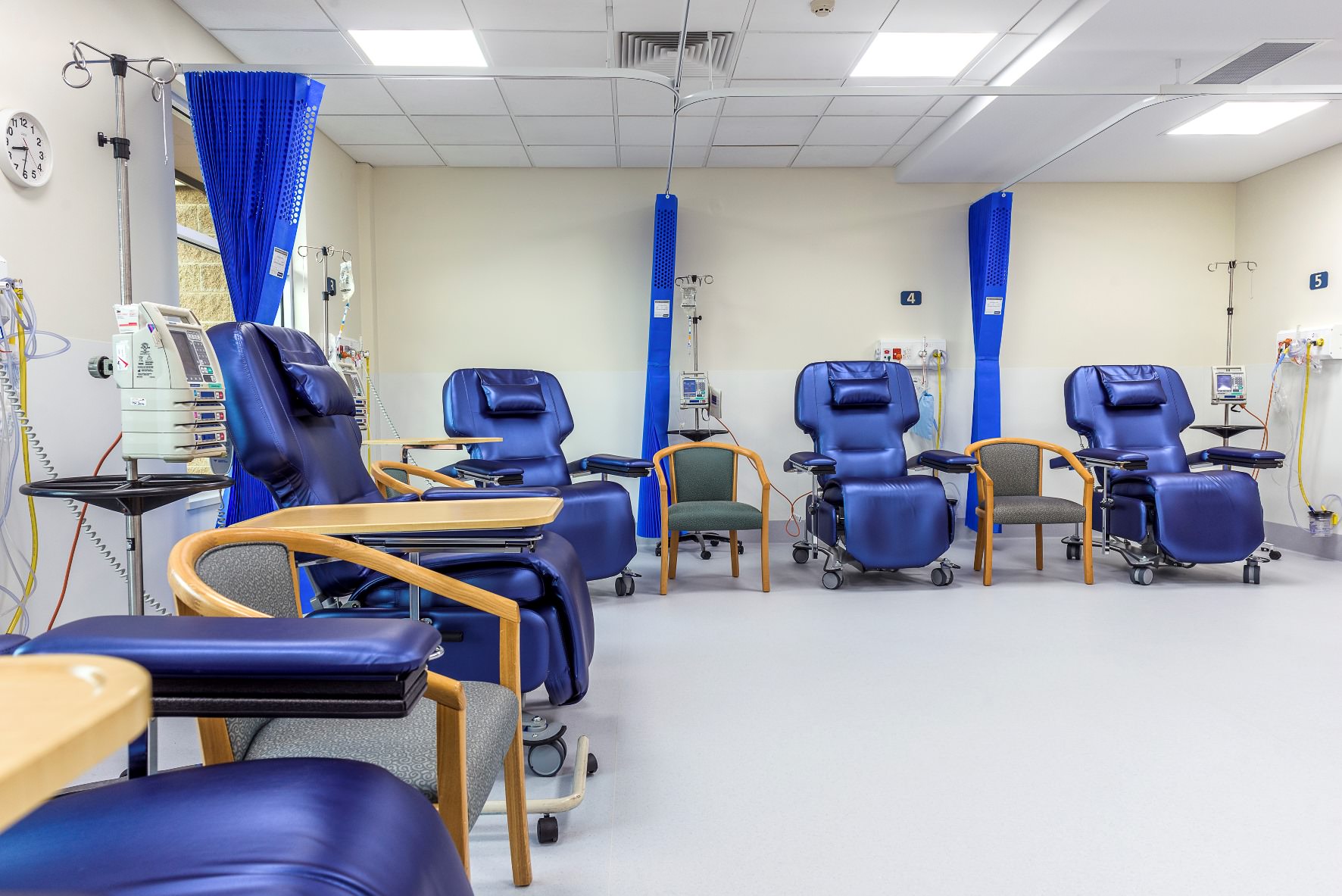 Services available
Able to treat a full range of solid tumours, the Brian Fricker Oncology Centre is equipped to treat up to nine patients at a time, with staff providing personalised care for each patient in a comfortable and relaxed environment.
Additional education and support services include :
Information and advice regarding the side effects of treatment such as nausea, bowel changes, changes to immune system
Nutrition and hydration advice during treatment as well as a referral service to qualified dieticians for ongoing dietary and nutrition education and support as required
Skin and hair care advice
Referral to psychological and counselling services for patients and their families
Improved access for non-elective patients
Staff are also accredited providers of the Living with Cancer program www.cancersa.org