Burnside Hospital provides comprehensive care and support for patients with cancer on site at the Brian Fricker Oncology Centre.
A diagnosis of cancer can produce enormous emotion and high levels of stress, not only for the person diagnosed but also for their partner, family, colleagues and friends.
Burnside Hospital's Brian Fricker Oncology Centre is renowned for its patient-centred cancer services, care options, education and support to help patients and their families through the treatment journey.
Services include day oncology facilities, multidisciplinary cancer teams, surgery, follow up treatment options and care from specialist oncology nurses, allied health and medical professionals.
ATHENA: A Study in Ovarian Cancer Patients Evaluating Rucaparib & Nivolumab as Maintenance Treatment

ATHENA is a study for women who are newly diagnosed with ovarian cancer. The goal of ATHENA is to assess if giving maintenance therapy with two targeted anti-cancer agents (PARP inhibitor rucaparib and/or immunotherapy drug nivolumab) improves outcomes for women who have completed firstline treatment.
Burnside Patient's Say:
"When I walk into the oncology ward each week, I am greeted by the same happy and friendly nurses who know exactly what each patient needs for their stay.
They are all extremely caring and competent, highly professional and efficient. They work extremely well as a team and as a patient, I know I will be well cared for in a very comfortable environment."

- Patient, Brian Fricker Oncology Centre, May 2015
Click here to read about the redevelopment of the Brian Fricker Oncology Centre which was completed in July 2017.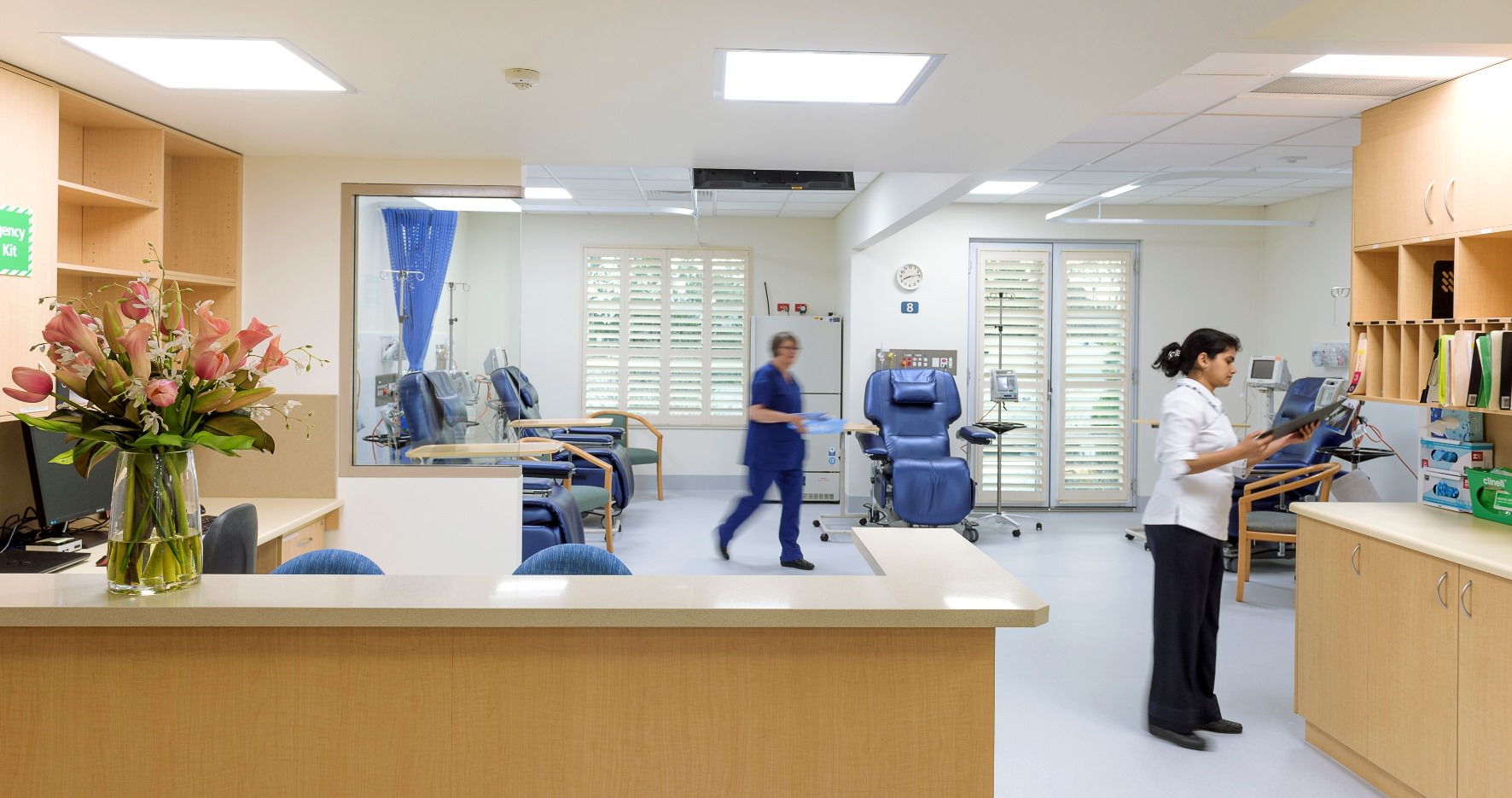 Resources