We asked why our people love to work at Burnside Hospital.
Chloe, Registered Nurse Perioperative Suite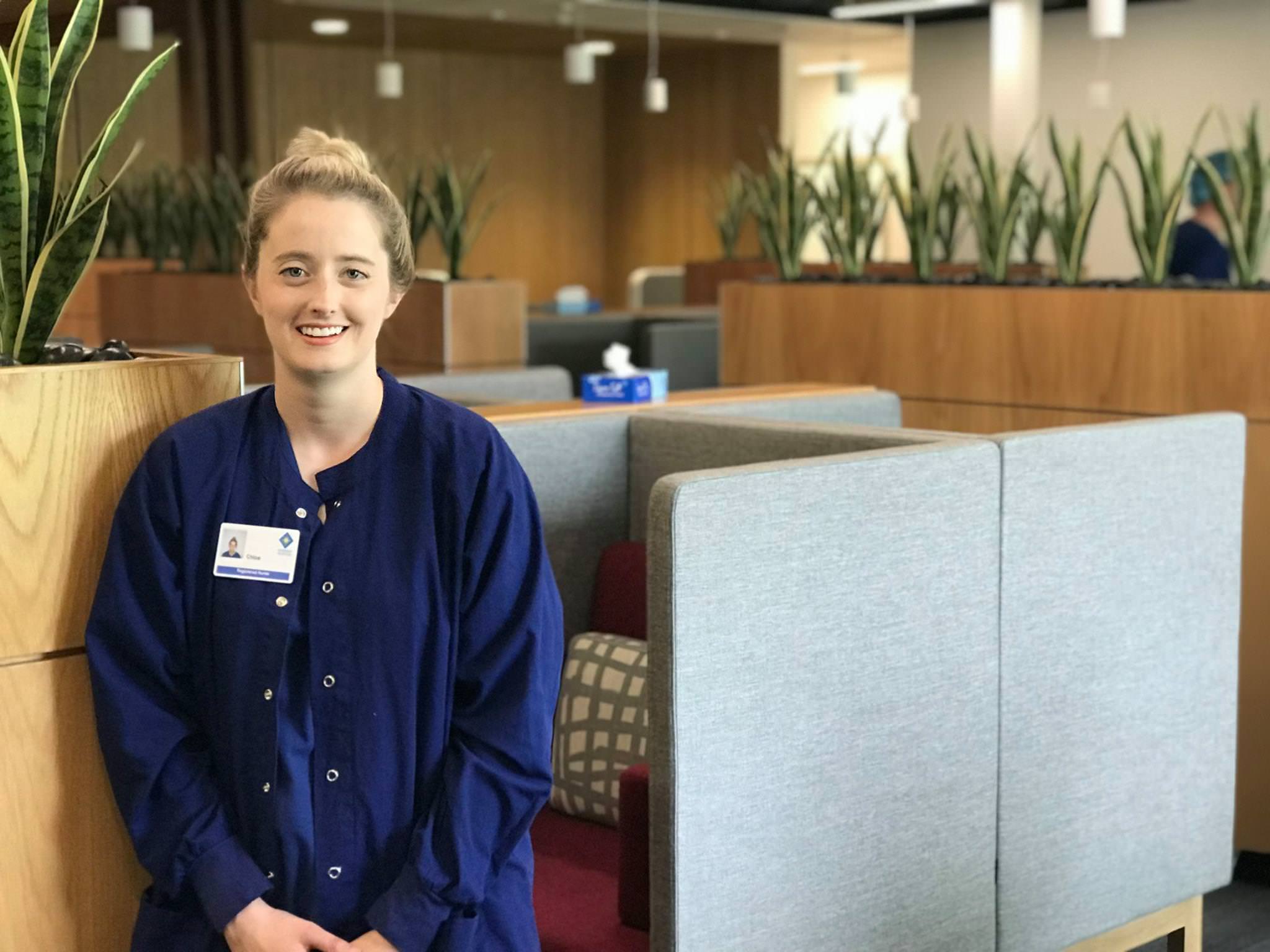 Chloe joined the perioperative department of Burnside Hospital early 2018.

"As I work usually in the day surgery, managing the nursing process from start to finish is really rewarding and the best part of my day is hearing that I've helped our patients feel at ease through their procedure. Each patient has a unique story and while their procedures might be the same, I can tailor our care for each individual. The team at Burnside is a supportive and close-knit group who are really active in their roles and genuinely want the best outcome for each patient – it's great when I hear that the patients notice our camaraderie too!"
Katie, Registered Midwife Maternity Service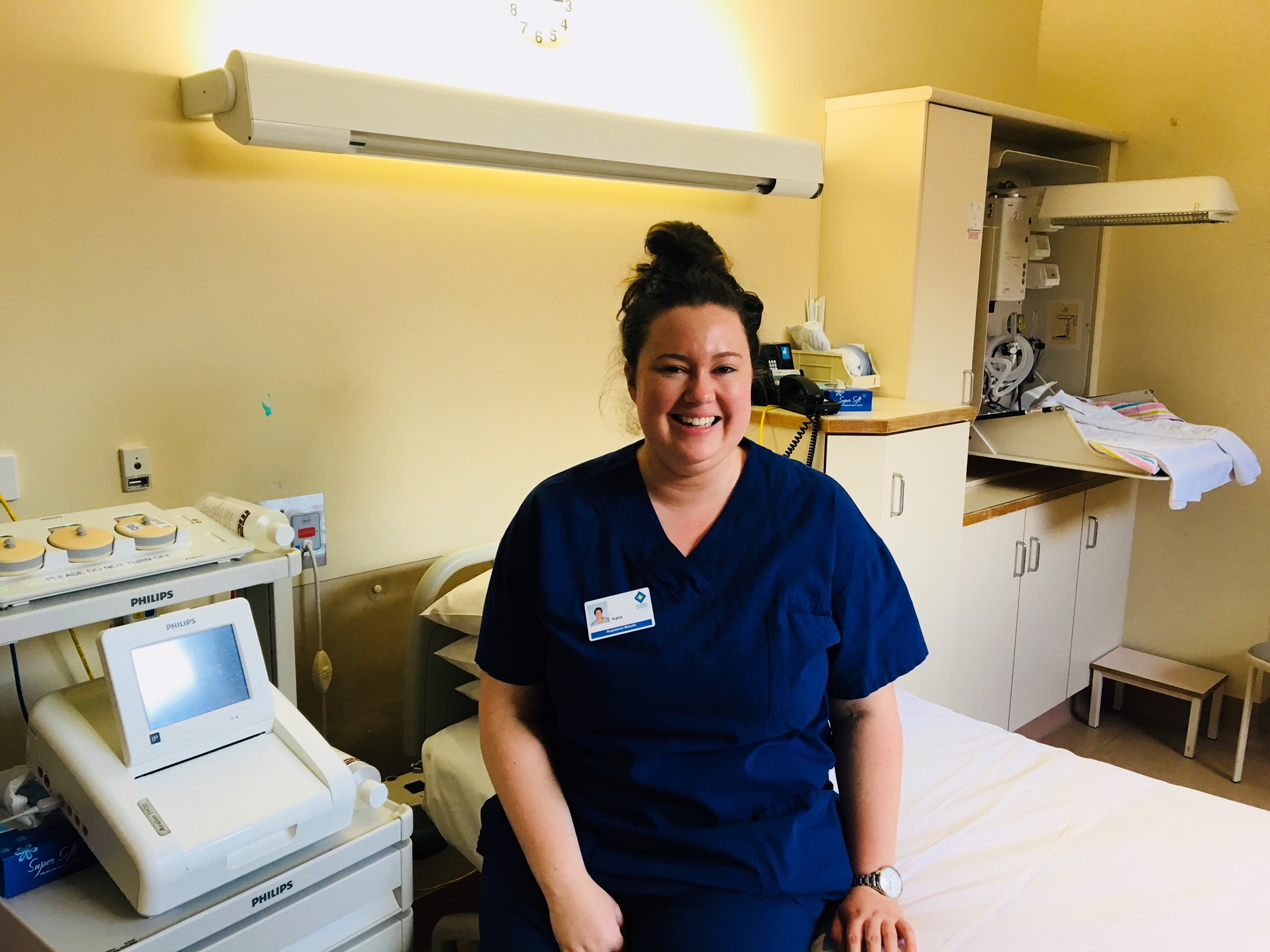 Katie was part of the 2018 Midwifery TPPP and has worked under a senior midwifery team across each area of the Maternity Unit. We caught up with her at the end of her shift, still in her scrubs from a c-section!

'I've loved working across each area of the Unit, but I've particularly enjoyed the action of the labour ward where I've felt privileged to help women and their partners to welcome their new babies into the world. Next week, I begin a rotation in the Special Care Nursery and I'm so excited to learn more about caring for precious newborns.'

We're happy to be a part of your career, Katie!
Jordan, Ward Clerk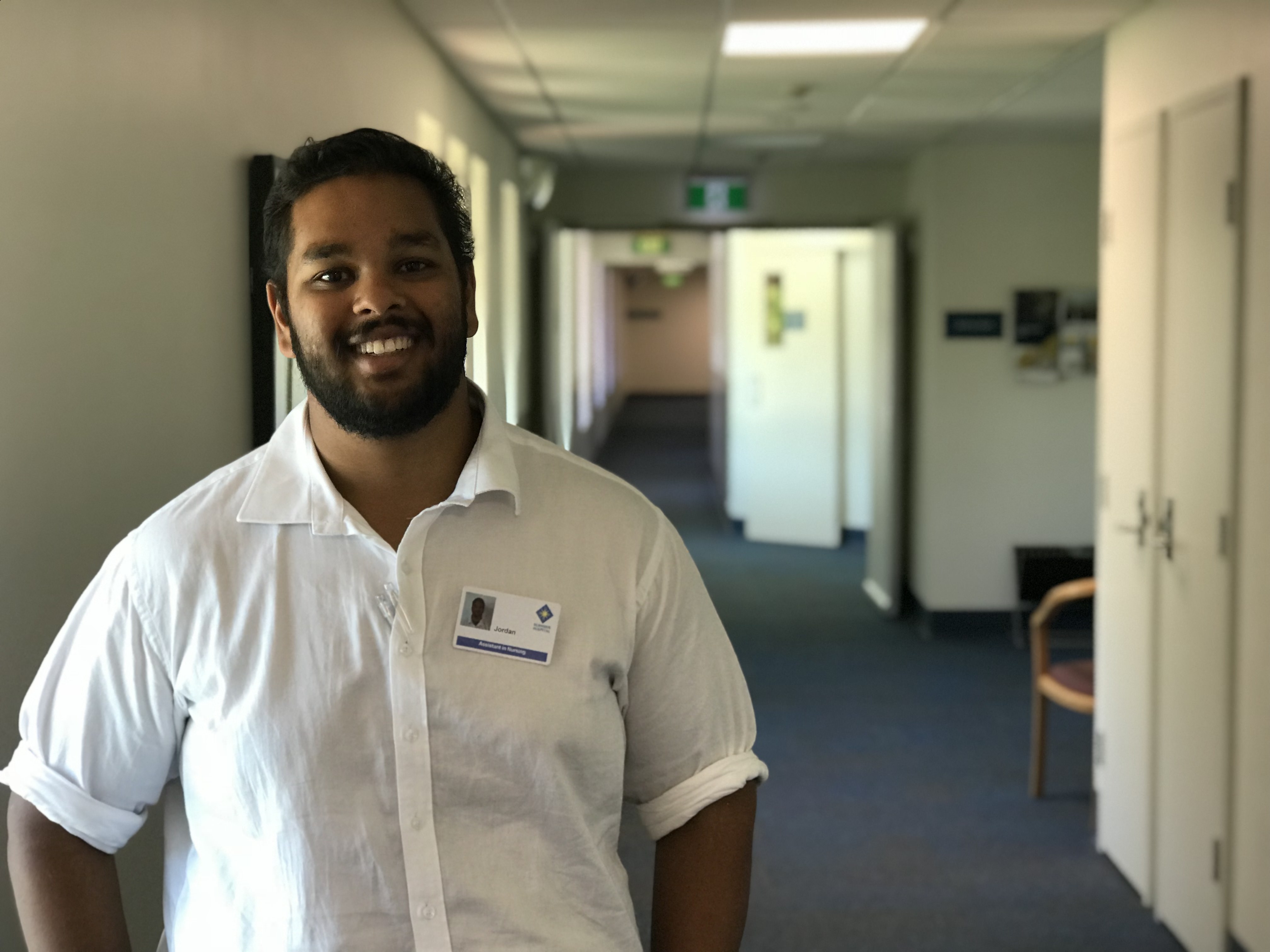 Jordan has been with Burnside since early 2017 and loves the teamwork here. He initially worked in plumbing and fencing after school, but lucky for us, his mum was a nurse and suggested he move into healthcare.
While he has enjoyed the exposure to different nursing areas through his study, he says the best part of his job at Burnside is the patient contact, which is great because we get a lot of positive patient comments about Jordan!
Michael, Maintenance Supervisor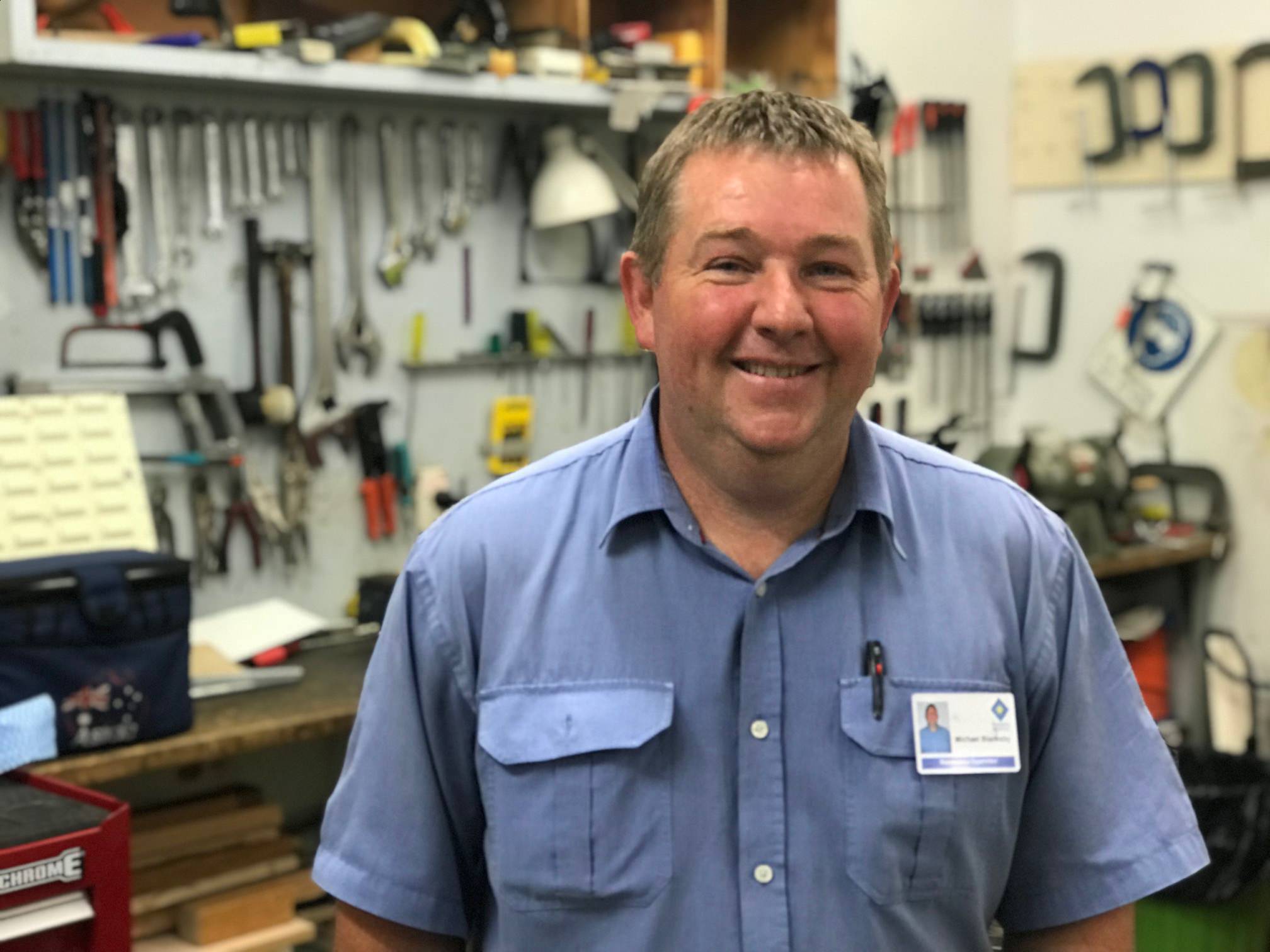 Working at Burnside offered Michael a career change after 25 years in Adelaide's now-defunct automotive industry. As the Maintenance Surpervisor, he leads a specialised team that manage all areas of the hospital facility and keep every piece of equipment ship shape.
'Coming from a very structured manufacturing environment, Burnside has given me a really wide variety in my daily tasks. A lot of our work is planned maintenance to keep everything running smoothly, but the maintenance and engineering team also need to be on our toes to fix issues that arise or be involved in planning developments and refurbishments.'
Laura, Clinical Nurse Coordinator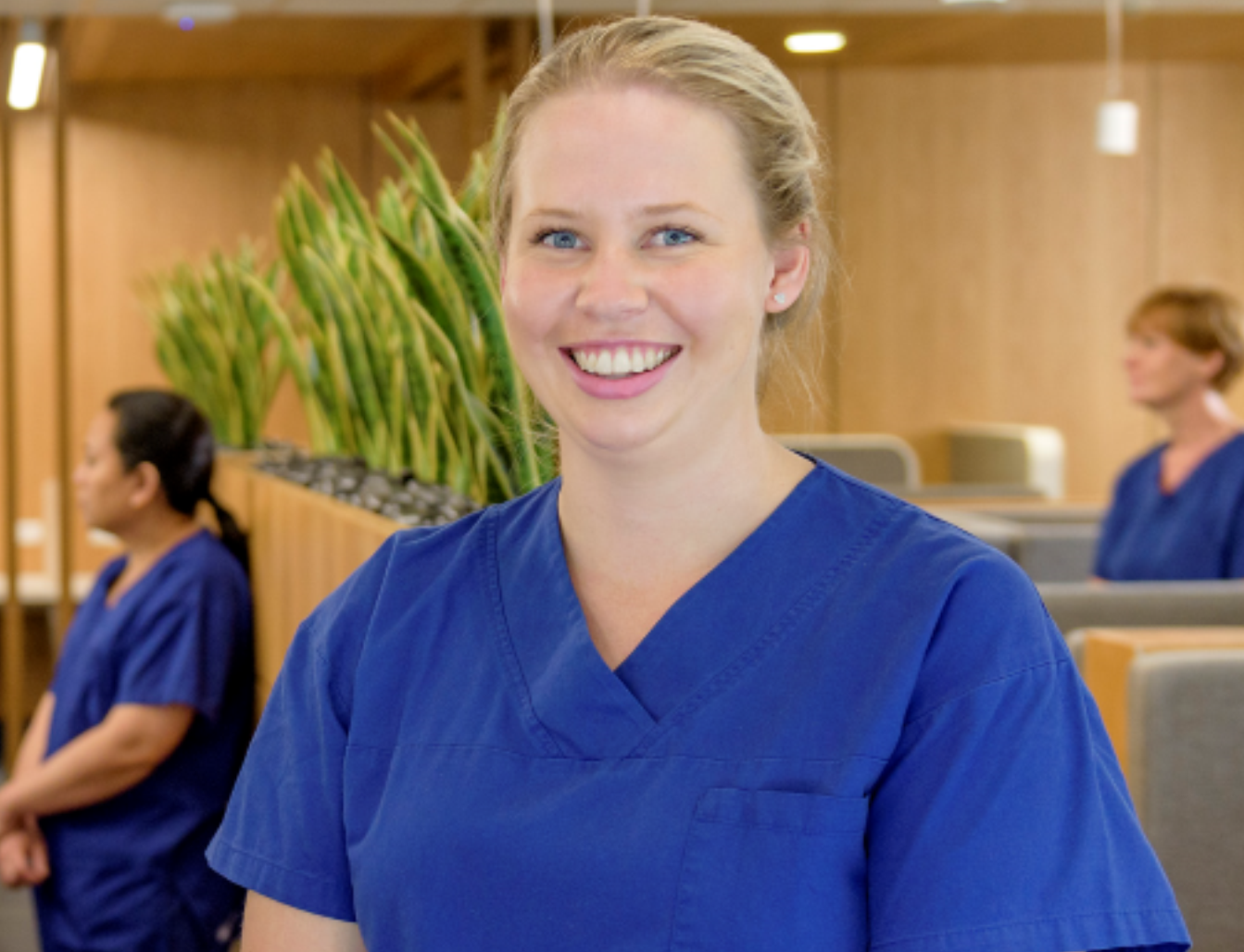 Laura graduated from the Bachelor of Nursing in 2011 and joined the Burnside team through the following year.
She had previously completed her final student placement at Burnside and was impressed by the caliber of theatre staff and surgeons that she had been working with. Following her 12-month program, she was employed as an RN in the theatre and has since worked her way up to be a Clinical Nurse Coordinator and sometimes Acting Clinical Nurse in Anaesthetics.
Her managers and the visiting surgeons have consistently encouraged and supported her to develop new skills and professional knowledge and with Burnside's support, Laura completed the Grad Dip Nursing Science (Perioperative Nursing) and enjoys regular skill sessions with our inhouse Clinical Educator.
Laura looks forward to a bright future and is considering completing her Masters and moving into a Nurse Practioner or Surgical Assistant role in the future.
'The best thing about Burnside is our people. My team has always encouraged me to take on new roles and extend my professional development wherever possible. I recently filled in as Manager of the Perioperative Services for a week and while it was daunting, my team was always cheering me on!'