Modern technology in clinical care can help reduce patient stress and discomfort whilst providing earlier and more accurate diagnosis, which can save lives.
This year Burnside Hospital Foundation seeks funding for the following pieces of new technological equipment that will provide our medical specialists with the latest in the cutting-edge tools they need to provide the best possible care for patients. Please consider giving a gift to support these purchases. We need your continued support so Burnside Hospital Foundation can assist with the purchase of the latest state-of-the art equipment and replacement of redundant technology to help us keep people like you in the best of health.
Click here to donate
1. Medication Fridge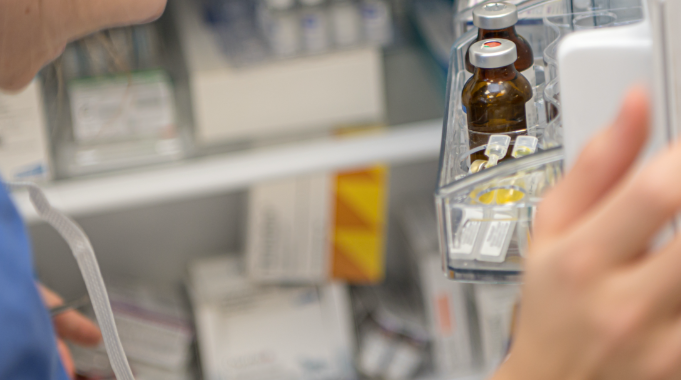 For the storage of temperature sensitive medications for patients.
2. Blanket Warmer
To warm blankets to provide additional comfort to patients recovering from anaesthetic and for older patients who have a propensity to feel extremes of temperature.
3. Training Mannequins
Three pieces of the latest in training equipment for our graduate nurses and midwives and continuing education for our more experienced nurses and midwives.
4. Automated External Defibrillators (AED's)
When a patient suffers cardiac problems, time is of the essence.
An AED is a portable electronic device that automatically diagnoses life-threatening cardiac problems that can lead to a heart attack. This portable life saving device can detect and treat heart irregularities. Treatment through the application of electricity can enable the heart to re-establish an effective beat or rhythm and in effect save a person's life.
Cost of four AED's including training: $10,199
Click here to donate
5. Large Defibrillator Units
A manual external defibrillator differs from an automatic external defibrillator in the way you apply voltage.
While an AED measures and applies the amount of voltage to use, a manual defibrillator does not. A manual device measures the voltage required, but the user must apply it themselves.
This more complex machine requires the user to have CPR or advanced life support training so the best outcome can be delivered to a patient at higher risk of cardiac arrest.
Total cost: $27,900
Click here to donate
6. Bladder Scanners
A portable, hand-held ultrasound device, which can perform a quick, easy and non-invasive scan of the bladder to determine urine output that may be inhibited as a result of an anaesthetic or medical issue.
7. Infawarmer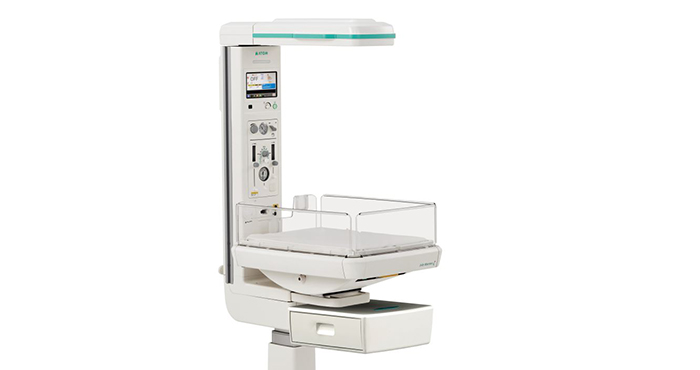 A piece of equipment which allows staff to respond effectively to neonatal emergencies, including labour and delivery procedures.
This mobile device can be moved quickly to where it is needed in life-threatening situations, providing care in a thermally stable environment and achieving respiratory stabilisation to further safeguard fragile lungs. The device helps reduce stress and conserves the baby's energy which can lead to enhanced recovery, promoting growth and wellbeing and protecting the baby's all important sleep pattern.
Total cost: $40,244
Click here to donate
8. Anaesthetic Machines
A piece of equipment used to generate and mix a fresh gas flow of medical gases and inhalationa anaesthetic agents for the purpose of inducing and maintaining anaesthesia.
9. Sleep System
The latest in state of the art Sleep Monitoring Equipment which provides quality and accurate patient sleep data, facilitating precise diagnosis by our sleep physicians of sleep disorders.
Thanks to your generous support, we have been able to purchase the following items to support Burnside Hospital:
Vein Viewer & Cold Caps to support our oncology patients
Vital Signs Monitor & Oximeter for our maternity ward
Faxitron Analysis Machine supporting our breast care patients
Nerve Monitoring System for patients undergoing thyroid surgery
Fluoroscan Machine to support our foot and ankle patients
A new Ophthalmic Microscope ensuring our Eye Surgeons have access to the latest equipment.
A Transperineal Grid that can help early diagnose men at risk of prostate cancer
Alexandra Bassett
Foundation Manager
If you would like further information, please do not hesitate to contact Alexandra Bassett, Foundation Manager.
Phone 08 8202 7248
Email foundation@burnsidehospital.asn.au