Our Short Stay Procedure Unit offers patients access to a wide range of surgical procedures and investigations that require a short stay.
Located on Level 1, the day surgery at Burnside Hospital provides flexible and affordable access to health care, and allows patients to recuperate in the comfort of their own home.
Staff in the Short Stay Procedure Unit deliver expert care for adults and children (over the age of 10) for a number of procedures, including:
Endoscopy
Colonoscopy
Plastic surgery
Ear, Nose and Throat (ENT) surgery
Orthopaedics
Oral surgery
Urology
General
Gynaecological services
Please note that there are facilities suitable for laptops and devices while you wait for your procedure as well as free wifi.
Important information
Please complete your admission form online by clicking here. eAdmission is the fastest and most efficient way to submit your admission form.
You will receive a Preadmission phone call from the hospital 1-2 days prior to your day of surgery.
When undergoing a same day procedure, it is vital that a responsible adult accompanies you home and stays with you for the next 24 hours. If you do not have someone at home, your surgery will need to be rescheduled.
You must not drink alcohol, drive your car, operate machinery or use public transport during this period. It is unsafe; no matter how well you may feel.
Contact us
If you have any questions or would like to visit the Short Stay Procedure Unit before your surgery, please telephone (08) 8202 7246.
Short Stay Procedure Unit (day surgery) redevelopment
Burnside Day Surgery from Burnside Hospital on Vimeo.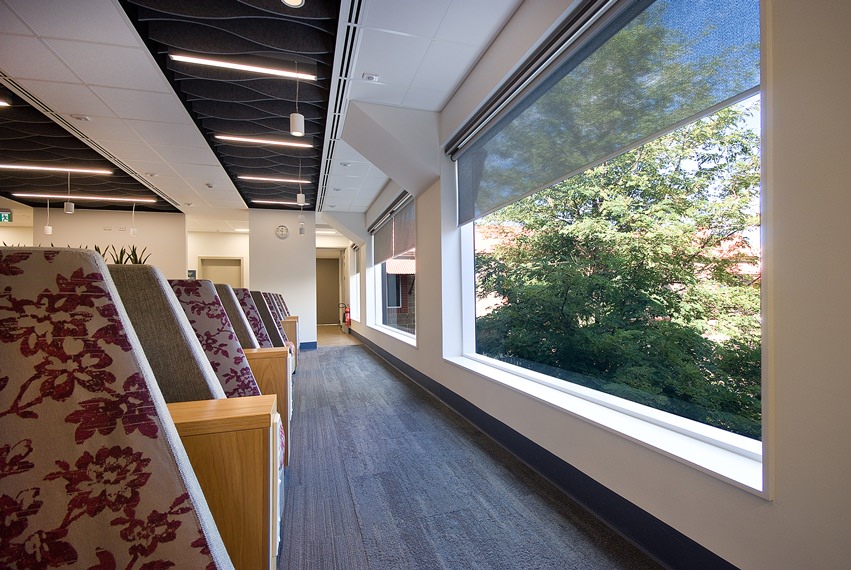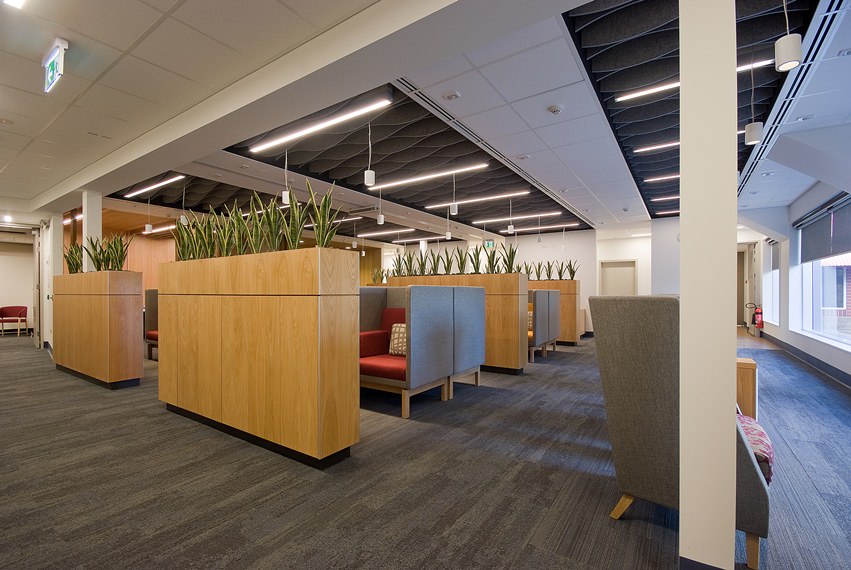 The new day surgery pre operative area.
Burnside Hospital is thrilled to have completed our redevelopment of the Day Surgery environment. This was an exciting project that has enabled the hospital to deliver premier pre and post operative day surgery facilities, and is the largest redevelopment at the hospital since its upgrade in 2002.
The new Short Stay Procedure Unit will update and expand the ageing facilities and respond to the expectations of our patients, doctors, staff and visitors. It will allow us to deliver new day surgery facilities that will set the benchmark in the patient pre-operative experience. With greater space and ambiance, new patient amenities will improve not only comfort and privacy, but will have an impact on what patients do while waiting for their procedure, in line with modern expectations and requirements.
About the redevelopment
Key features of the redevelopment are:
A large pre-operative waiting area, providing improved patient privacy and comfort
A larger contemporary post operative environment in the patient recovery area
Four pre-anaesthetic consulting rooms located within the suite
A post operative consulting room enabling private conversations to be held with patients
The ability to better meet the special health needs of patients
Wireless technology (wifi) enabling patients to use their smart devices or laptops while waiting for surgery
In short, an improved ambience in a spacious waiting area, with natural light and views over heritage-listed Attunga Gardens that meets the needs and expectations of privately insured patients now and into the future.
Redevelopment objectives
Our redevelopment objectives are to:
Better met patient health care requirements by offering a more comfortable, contemporary and private setting
Facilitates the delivery of safe, high quality care
Provides a safe and comfortable working environment for specialists and staff.
We will continue to deliver excellence in patient care throughout the redevelopment providing high-quality clinical care and supporting the comfort and everyday needs of our patients, their families and visitors.
"Burnside Hospital is the best I've experienced. The actual building is light and airy and not as clinically cold as some. The view from the Day Surgery waiting room is calming and beautiful"

- Day Surgery patient, September 2017