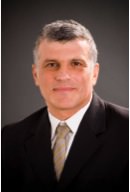 MB BS, MS, FRCS (plast), FRACS, EBORPAS, FRCS (Eng), FRCSI, DU-CCF(Paris)
Dr Peter Sylaidis is a plastic and reconstructive surgeon who trained in the United Kingdom, France and Australia.
He is extensively qualified: holding two general surgical fellowships (FRCS and FRCSI), two plastic surgery fellowships (FRACS and FRCS plast), and board certified by the European Board of Plastic, Reconstructive and Aesthetic Surgery (EBOPRAS). Dr Peter Sylaidis also holds a post-graduate diploma in head and neck surgery from the University of South Paris (DU-CCF) and Master of Surgery from the University of Adelaide (MS). The Medical Board conferred him full specialist registration as a plastic surgeon in Nov 2001, Reg No. MED0001383232. Dr Sylaidis is a member of the Australian Society of Plastic Surgeons (ASPS). Full CV may be downloaded from his website: www.sylaidis.com
Dr Sylaidis works as part of a large team of plastic surgeons called "Adelaide Plastic Surgery" (www.apsa.com.au) and operates at Burnisde Hopsital. Consultations can be made by calling his rooms on 8213 1800.