Margot Strachan, Registered Nurse at the Burnside Hospital Perioperative Suite will trek 72km in support of bowel cancer organisation, the Jodi Lee Foundation.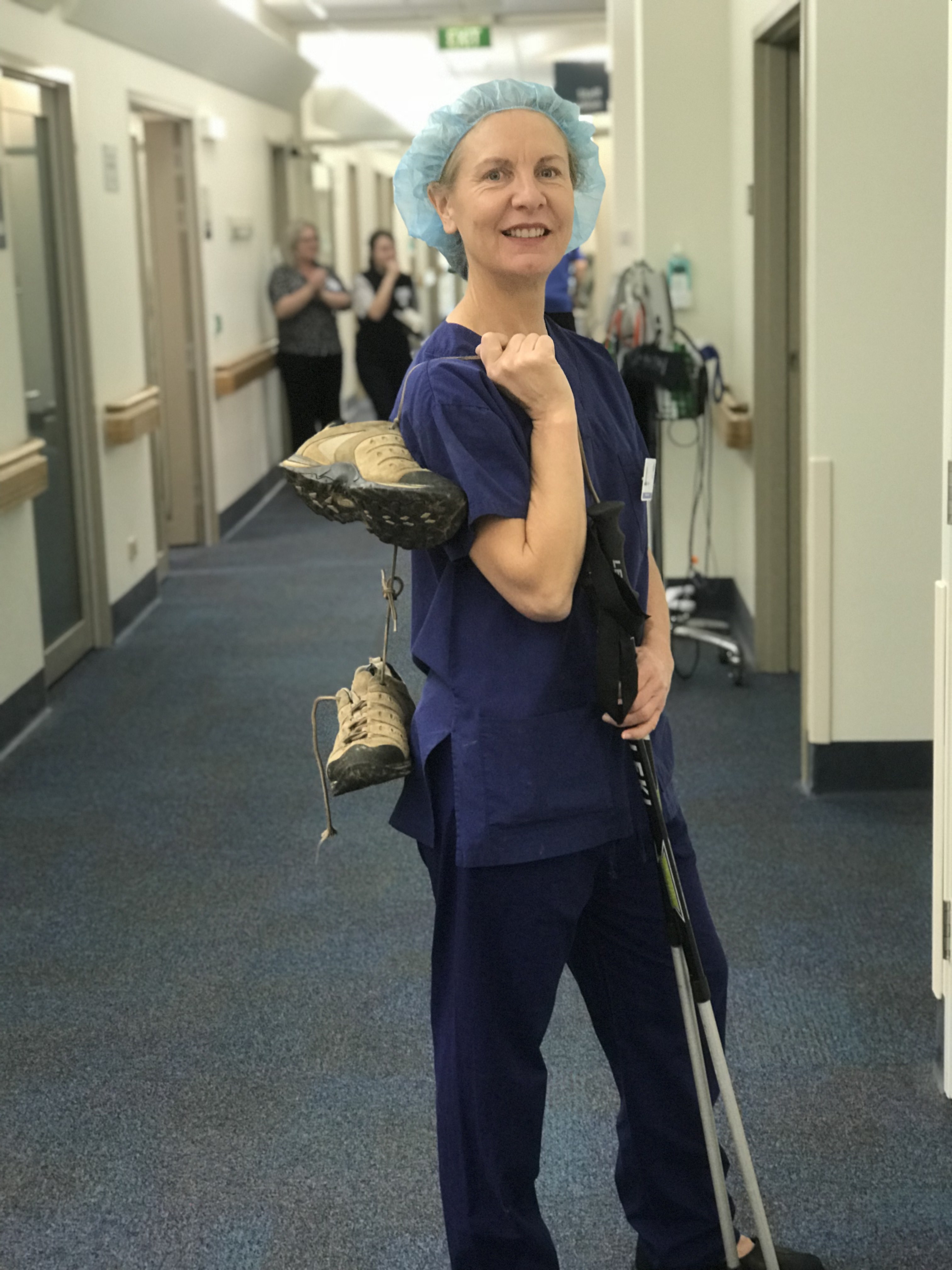 In her ten years working in the Perioperative Suite, Margot has regularly supported Burnside Hospital visiting surgeons and gastroenterologists to perform countless colonoscopies, endoscopies and bowel investigations for patients with symptoms or related conditions.
It is because of her professional knowledge of the value of early testing and the importance of bowel health that Margot has undertaken the JLF trek in both 2016 and 2017 raising awareness and much needed funds for the Foundation. The parallels between her work and the purpose of her next trek in September 2018 are evident as the Jodi Lee Foundation's prevention and detection messages are a cause very close to her heart:
Colonoscopies are routine follow up checks or investigations based on age, family history or various related symptoms and often changes or conditions are identified that require treatment. In many cases these investigations and associated interventions can help prevent the onset of a related cancer. Sadly that is not always the case and it begs the thought that if the person had been more aware of bowel health, their cancer might have been prevented or treated earlier.

Margot Strachan, RN in the Burnside Hospital Perioperative Suite
The trek covers a whopping 72km in only two days as 200 participants weave their way through the rugged coastline of the Great Ocean Walk between Ryan's Den and Apollo Bay.
Dr Philip Game, General Surgeon, has performed many colonoscopies with Margot's support in Burnside's operating theatres:
Margot is a true professional and has cared for many of my patients in the Burnside operating theatre. By participating in the JLF trek she is showing her sincere and serious commitment to the prevention and treatment of bowel problems in the South Australian community. I commend her spirit and tenacity in undergoing such a fierce physical challenge for the cause.

Dr Philip Game, General Surgeon
The Jodi Lee Foundation states that 90% of bowel cancer cases can successfully treated or prevented with early detection and list the following symptoms as good reason to visit a medical specialist:
Bleeding from the bottom or blood in bowel movements, even if only occasional
A change in bowel habits for longer than two weeks
Frequent gas, bloating, fullness or cramps
Unexplained feelings of tiredness, breathlessness or a lack of energy
Unexplained weight loss or vomiting
Chronic or new abdominal pain that exists for more than a few days
A lump in the abdomen or rectum
The Brian Fricker Oncology Centre at Burnside Hospital supports patients with cancer and has over 2,000 admissions per year. Burnside Hospital is supporting Margot in her endeavor with a donation to the Jodi Lee Foundation.